Welcome to McCoy Memorial Baptist Church.
We are a community of believers, existing to honor God by becoming fully devoted followers of Jesus Christ.
Thank you for visiting our website, we hope you will take time to browse  our site and discover who we are and what we do.
Whether you're looking for a church home or simply visiting the area, we invite you to join us anytime!
For more information on our services, please visit our Service Times page & Worship at McCoy page.
Sunday Morning Service
If you are unable to be with us in person, we will be livestreaming on our Facebook page on Sunday morning at 9:30 AM.
For past services please visit our Facebook page or our Sunday Morning Service page.
Below is the video for our
most recent Sunday morning service.
Vacation Bible School

Sunday, June 12 –
Thursday, June 16, 2022
6:00 – 8:30 PM
For more information and to register online please visit our VBS page.  
A properly completed online registration must be filled out for each child prior to attending Vacation Bible School.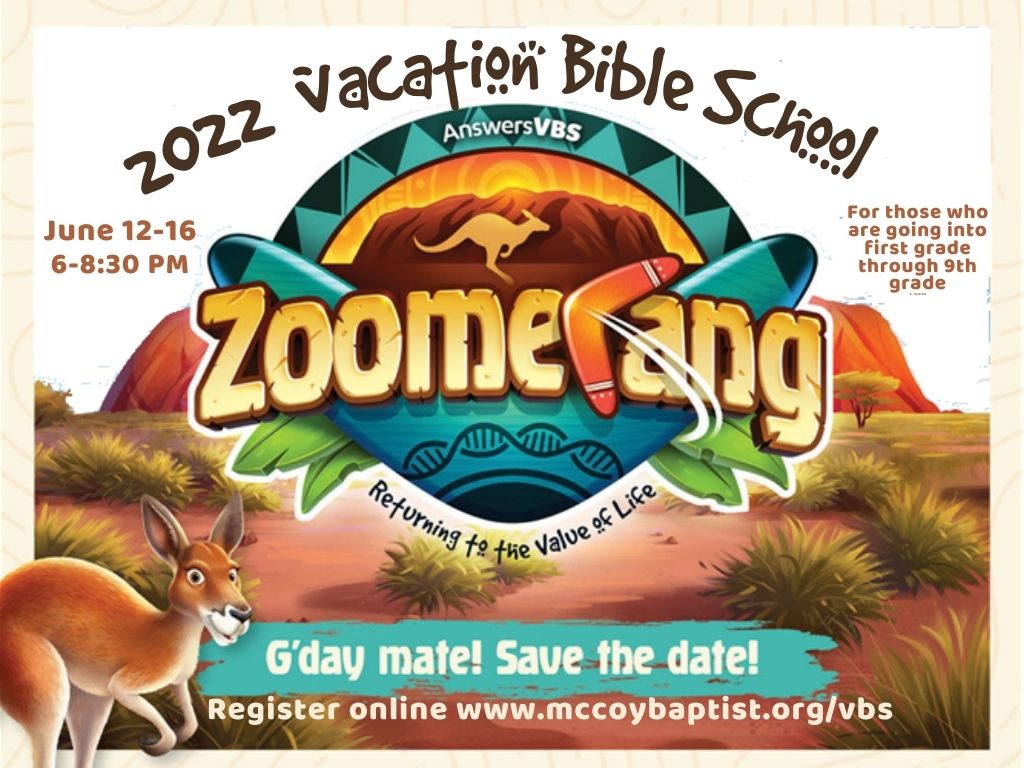 Checkpoint Bible Camp
Camp Buffalo (Monticello, IN)

July 25 to July 29
For more info and to register online please visit their website.
http://ifcaindiana.org/blog/
You can also request to join the
Checkpoint Facebook Group.
https://www.facebook.com/groups/479763192038054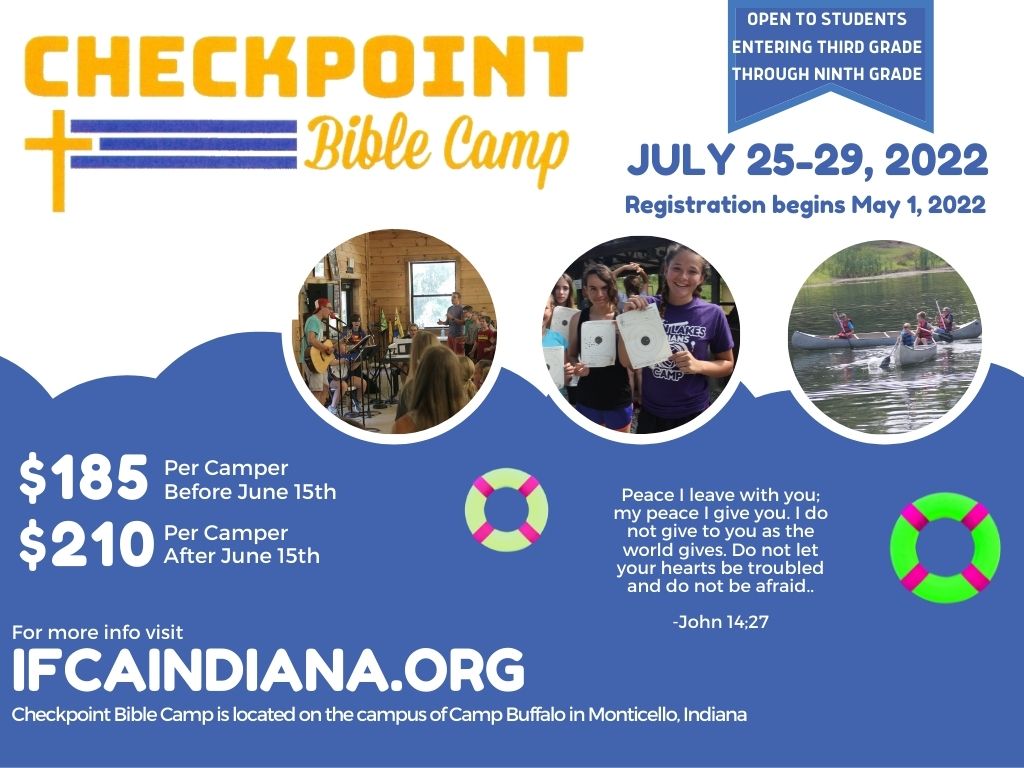 Verse of the Day
View Verse of the Day
McCOY MEMORIAL BAPTIST CHURCH | 134 St. Clair Ave., Elkhart, IN 46516 | Info@mccoybaptist.org | 574-294-1131 | 2021 Copyright. All Rights Reserved.